Main Content

Kerry is met WOW-zadels gaan werken omdat ze gewoon veruit het beste zijn voor het paard, want dat is waar het Kerry allemaal om te doen is. Het welzijn van het paard verbeteren.
WOW is onafhankelijk wetenschappelijk getest in ten minste drie verschillende continenten. Overal kwamen de WOW-zadels als beste uit de bus!
De naam WOW komt dan ook zeker niet uit de lucht vallen. Het eerste dat de ruiters allemaal zeiden na een testrit was: "WOW!"
Kerry werkt al tientallen jaren met WOW en is dan ook de meest ervaren WOW-fitter in de Benelux. Kortom bij Kerry wil je zijn voor de echte WOW-ervaring…
"WOW, de naam zegt genoeg!"

Kerry has started working with WOW saddles because they are simply by far the best for the horse, because that's what Kerry is all about. Improve the well-being of the horse.
WOW has been independently scientifically tested in at least three different continents. The WOW saddles came out on top everywhere!
The name WOW certainly does not come out of the blue. The first thing the riders all said after a test ride was "WOW!"
Kerry has been working with WOW for decades and is therefore the most experienced WOW fitter in the Benelux. In short, you want to be at Kerry for the real WOW experience …
"WOW, the name says it all!"

Dit is de reden waarom jij een WOW-zadel wilt voor jezelf en jouw paard!
WOW ™ is onafhankelijk getest in ten minste drie continenten en heeft zijn concurrenten overtroffen in druk- en ganganalyse. Daarnaast heeft het bewezen dat het in staat is te presteren op het allerhoogste niveau van de sport in zowel dressuur, springen, eventing, endurance als racen.
De met lucht gevulde kussens zijn veruit het meest comfortabel voor jouw paard, onafhankelijk getest en bewezen.
Het zadel groeit mee met jouw paard en jijzelf. Omdat het uit die verschillende compartimenten bestaat kan het altijd worden aangepast naar een ander paard bijvoorbeeld.
Er zijn zo verschrikkelijk veel verschillende losse onderdelen. Alles is op verschillende manieren te bevestigen waardoor er voor ieder paard altijd een zadel samen te stellen valt.
Maar ook kun je er in verschillende disciplines mee aan de slag, omdat je er verschillende zweetbladen aan kunt zetten.
Je hebt nauw contact met jouw paard vanwege het enkele zweetblad, kleinere hulpen zorgen voor meer reactie.
Voor jouzelf als ruiter zijn zowel de zweetbladen als de beugelriemen in verschillende standen te bevestigen.
Geheel naar jouw smaak samen te stellen in de meest prachtige kleuren en dessins.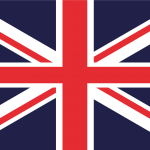 This is why you want a WOW saddle for yourself and your horse! WOW ™ has been independently tested on at least three continents and has outperformed its competitors in pressure and gait analysis. In addition, it has proven to be able to perform at the highest level of the sport in dressage, jumping, eventing, endurance and racing.
The air-filled cushions are by far the most comfortable for your horse, independently tested and proven.
The saddle grows with your horse and you. Because it consists of those different compartments, it can always be adapted to a different horse, for example.
There are so many different loose parts. Everything can be combined in different ways, so that a saddle can always be put together for every horse.
But you can also work with it in different disciplines, because you can use different flaps.
You have close contact with your horse because of the single flap, smaller aids provide more reaction.
For you as a rider, both the flaps and stirrup straps can be attached in different positions.
Can be put together according to your taste in the most beautiful colours and designs.
Recente berichten * Most recent messages
Equi-D's of ook wel Magic-Blocks genoemd

Equi-D's zijn een soort kniewrongen die iedereen wel kent, maar dan achter je been. Je kunt ze op ieder zadel gebruiken en zorgen voor mega grote doorbraken, een echte musthave dus!
Heb je moeite om je benen lang te houden of stil te houden, om je tenen naar binnen te houden of vind je het prettig om wat extra stabiliteit te hebben (bijvoorbeeld omdat je jonge, schieterige paarden rijdt), dan zijn de Equi-D's het proberen waard.
Vooral bij rondgeribte en brede paarden is het vaak moeilijk om je benen lang te houden. Zeker als je eigen bovenbenen ook nog eens kort en / of vrij rond zijn. De Equi-D's geven een extra steuntje áchter je bovenbeen, zodat de spieren rondom je heupen kunnen ontspannen. Hierdoor worden je benen langer, komen je benen (zowel bovenbenen als onderbenen) rustiger aan je paard te liggen, is het makkelijker om vanuit je heupen de binnenkanten van je bovenbenen meer in contact met je zadel te houden (in plaats van naar buiten gedraaide benen) en als je paard onverwacht eens naar voren schiet, dan heb je wat steun achter je benen om minder snel achter de beweging te raken.

Equi-D's are a kind of knee rolls that everyone knows, but then behind your leg. You can use them on any saddle and ensure huge breakthroughs, a real must have!
If you have trouble keeping your legs long or still, to keep your toes in, or if you like to have some extra stability (for example because you ride young, shooty horses), the Equi-D's are it worth trying.
Especially with round ribbed and wide horses it is often difficult to keep your legs long. Especially if your own thighs are also short and / or quite round. The Equi-Ds provide extra support behind your thigh, so that the muscles around your hips can relax. This makes your legs longer, your legs (both upper legs and lower legs) lie more calmly against your horse, it is easier to keep the insides of your thighs more in contact with your saddle from your hips (instead of legs turned outwards) ) and if your horse unexpectedly shoots forward, you have some support behind your legs to be less likely to get behind the movement.
Equi-D's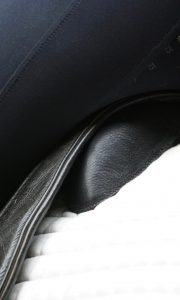 Equi-D's getest door Hoefslag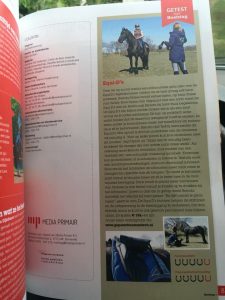 Joker, the horse simulator

Joker the horse simulator werd ontwikkeld om balans, timing, coördinatie en zelfbewustzijn van de ruiter -en hierbij ook het algehele welzijn van het paard- te verbeteren.
Joker's grote waarde is dat hij teruggaat naar de basis van bewustzijn en gevoel.
Gemaakt van een unieke constructie met veren, is Joker the horse simulator in staat om de ruiter zowel de stap, de draf, als de galop te laten voelen. Tenminste… zolang de ruiter de juiste bewegingen maakt…
Wanneer de bewegingen niet voelen als een echt paard, dan beweegt de ruiter niet op een manier waarbij hij of zij het paard niet stoort! Gevolg is dat het paard behoorlijk risico loopt op blessures…
"Paarden kunnen niet praten, maar met Joker spreekt de actie luider dan duizend woorden!"

Joker the horse simulator was developed to improve the rider's balance, timing, coördination and self-awareness -and with this also the general well-being of the horse.
Joker's great value is that it brings the rider back to the basics of awareness and feeling.
Made from a unique construction of springs, Joker the horse simulator can let the rider experience walk, trot and canter… As long as the rider makes the right movements…
If the movements don't feel like a real horse, then the riders's not moving in a way it doesn't disturb the horse! The result is that the horse runs a considerable risk of injuries…
"Horses can't speak, but with Joker action speaks louder than a thousand words!"

"De beste WOW zadelpasser die ik ken Kerry Sharp
Al jaren zorgt Kerry ervoor dat mijn paarden zo comfortabel mogelijk mij kunnen dragen en met de grootste bewegingsvrijheid de meest moeilijke oefeningen kunnen uitvoeren. Dit doet hij door mijn met lucht gevulde WOW-zadels optimaal aan te meten en passen.
Mede hierdoor voeren mijn paarden hun werk met plezier uit en presteren zij tot op het allerhoogste niveau!
Ik ken Kerry als een uiterst bescheiden man, dat ik dit over hem schrijf, zou hij zelf veel te veel lof vinden, waar hij zich ongemakkelijk door zou voelen. Toch is dat zoals ik hem zie, kundig, bescheiden, megaveel ervaring en gevoel voor paarden en het vak.
De reden waarom hij doet wat hij doet is omdat hij veel ellende heeft gezien in al die jaren praktijk, zo ook met zadels. Zijn missie is dan ook om zo veel mogelijk paarden te helpen en wel door onder andere de WOW-zadels aan te meten en aan te passen wanneer dit nodig is zodat paarden met plezier hun werk kunnen doen.
Daarnaast ontwierp Kerry Joker, the horse simulator. Het paard waarop de ruiter zijn of haar eigen balans kan verbeteren, zodat ook hier het paard het voordeel van ondervindt.
Kerry kan voor jou en jouw paard enorm veel betekenen, reken maar dat dat zo is, ik spreek uit jarenlange ervaring!"
Liefs,
Nicky Star
Grand Prix ruiter en eigenaresse Equinova

"The best WOW saddle fitter I know Kerry Sharp
For years, Kerry has made sure that my horses can carry me as comfortably as possible and can perform the most difficult exercises with the greatest freedom of movement. He does this by optimally measuring and fitting my air-filled WOW saddles.
Partly because of this, my horses enjoy their work and perform to the very highest level!
I know Kerry as an extremely humble man, writing this about him, he would find that I give him too much credit, which would make him uncomfortable. Yet, as I see him, he is skilled, modest, has lots of experience and feeling for horses and the profession.
The reason he does what he does is because he has seen a lot of misery in all these years of practice, including with saddles. His mission is to help as many horses as possible by, among other things, measuring and adjusting the WOW saddles when necessary so that horses can enjoy their work.
Kerry also designed Joker, the horse simulator. The horse on which the rider can improve his or her own balance, so that the horse also benefits from this.
Kerry can mean a lot to you and your horse, you can bet on that, I speak from years of experience!"
Love,
Nicky Star
Grand Prix rider and owner Equinova