The best WOW saddle fitter I know Kerry Sharp
For years Kerry has made sure that my horses can carry me as comfortably as possible and can perform the most difficult exercises with the greatest freedom of movement. He does this by optimally measuring and fitting my WOW saddles.
Partly because of this, my horses enjoy their work and perform to the very highest level!
I know Kerry as an extremely humble man, writing this about him, he would find that I give him too much credit, which would make him uncomfortable. Yet, as I see him, he is skilled, modest, has lots of experience and feeling for horses and the profession.
The reason he does what he does is because he has seen a lot of misery in all those years of practice, including with saddles. His mission is to help as many horses as possible by, among other things, measuring and adjusting the WOW saddles when necessary so that horses can enjoy their work.
Kerry also designed Joker, the horse simulator. The horse on which the rider can improve his or her own balance, so that the horse also benefits from this.
Kerry can mean a lot to you and your horse, you bet that it is, I speak from years of experience!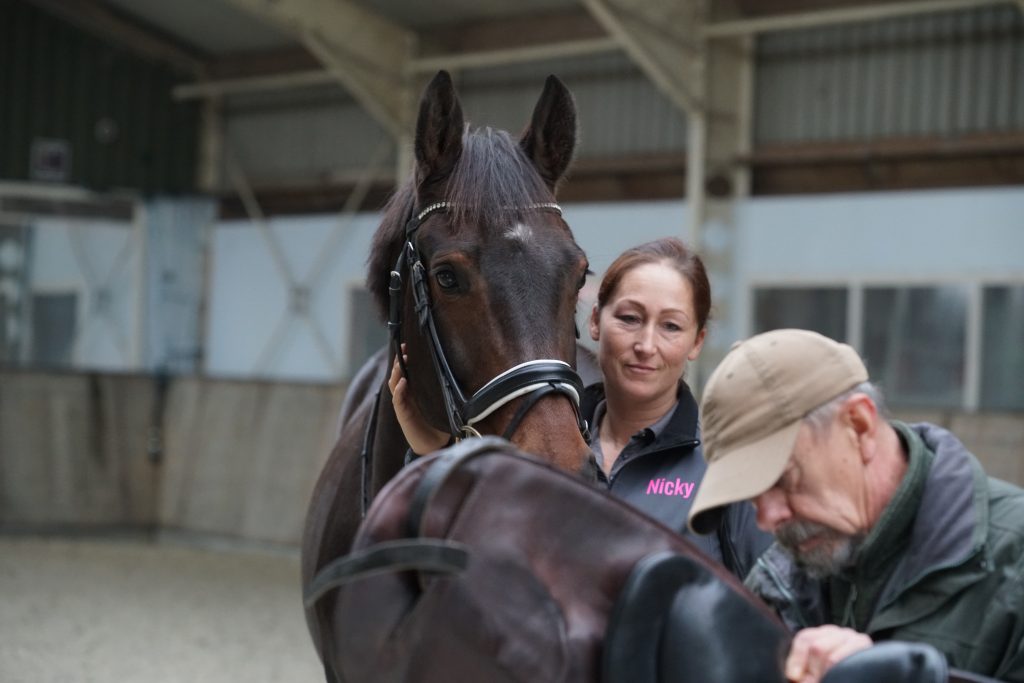 Love,
Nicky Star
Grand Prix ruiter and owner Equinova