The perfect saddle, completely adapted to your horse and your body and yet it is not possible to really sit comfortably without disturbing your horse. Sometimes you just need that little bit extra: The Magical Blocks-> Equi-D's!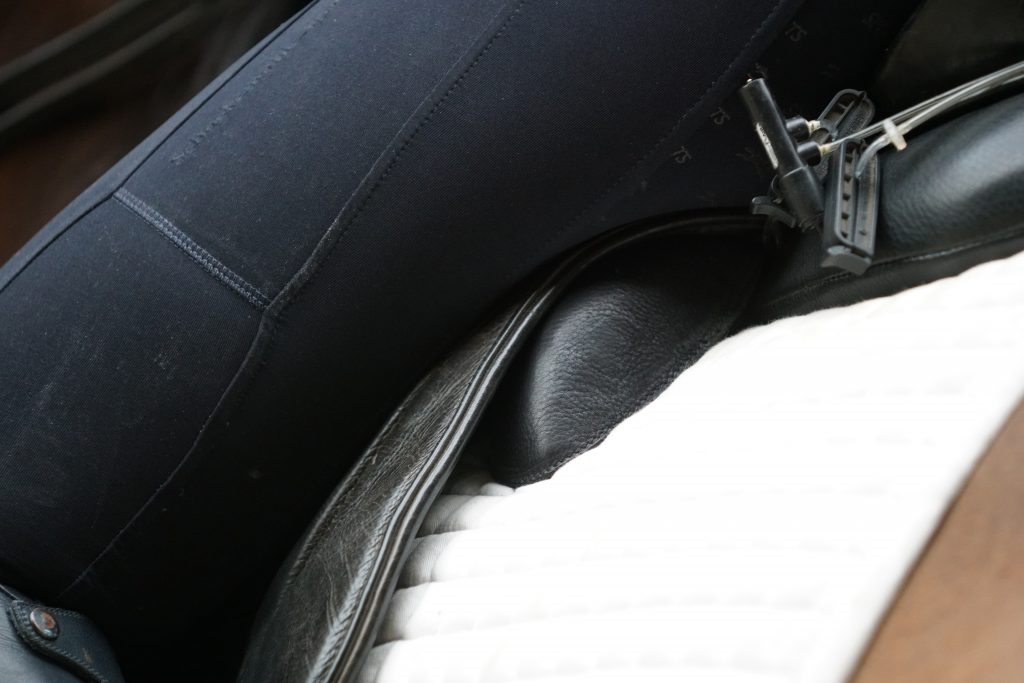 Kerry developed small blocks especially for you: Equi-D's that you can attach under any saddle, giving you that little bit of extra support you so desperately need. The blocks influence your leg position on the horse, without forcing you into an unnatural position.
This makes it easier for you as a rider to maintain a more comfortable and closer contact with your horse. You follow the horse in a relaxed and natural way, which gives you a more stable and safer seat in the saddle. They allow your hip joint to relax and open and loosen your pelvis, making your back more relaxed and supple, so that as a rider you can be more fluid and move in harmony with the movement of the horse.
Not only for you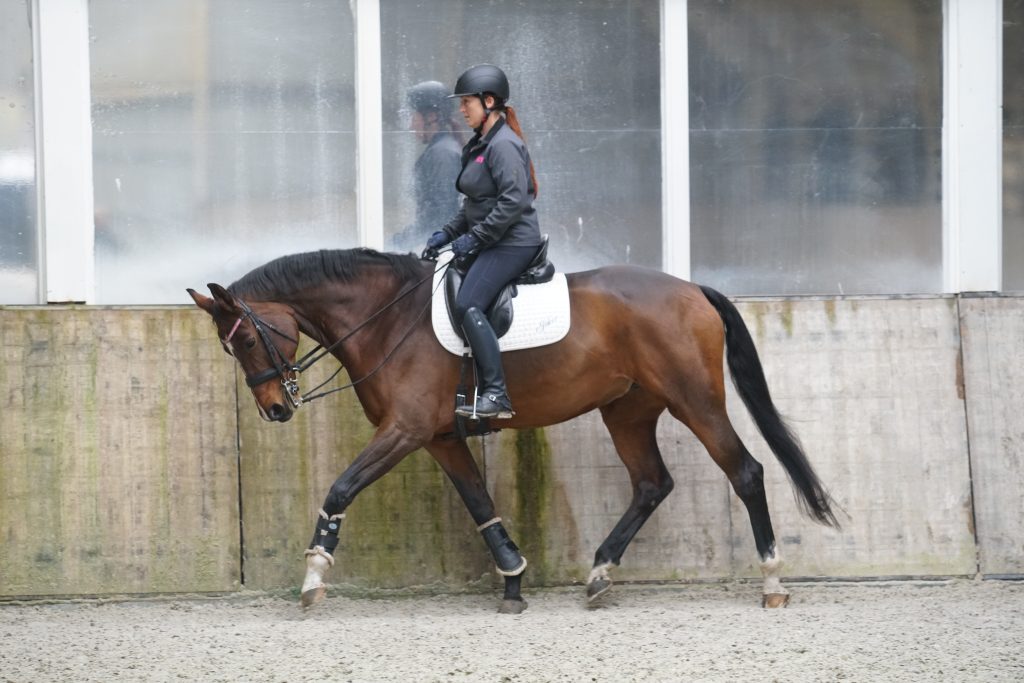 The horse is sensitive to these changes and becomes noticeably more relaxed and ready to move forward.
The blocks are fully adjustable, so you can position them exactly where you think you will get the most benefit from them.
After 2 years of extensive research and development and working closely with riders at all levels, both professional and amateur, they are now finally on the market! To date, quite remarkable results have been achieved with different riders, each with his or her own individual problems.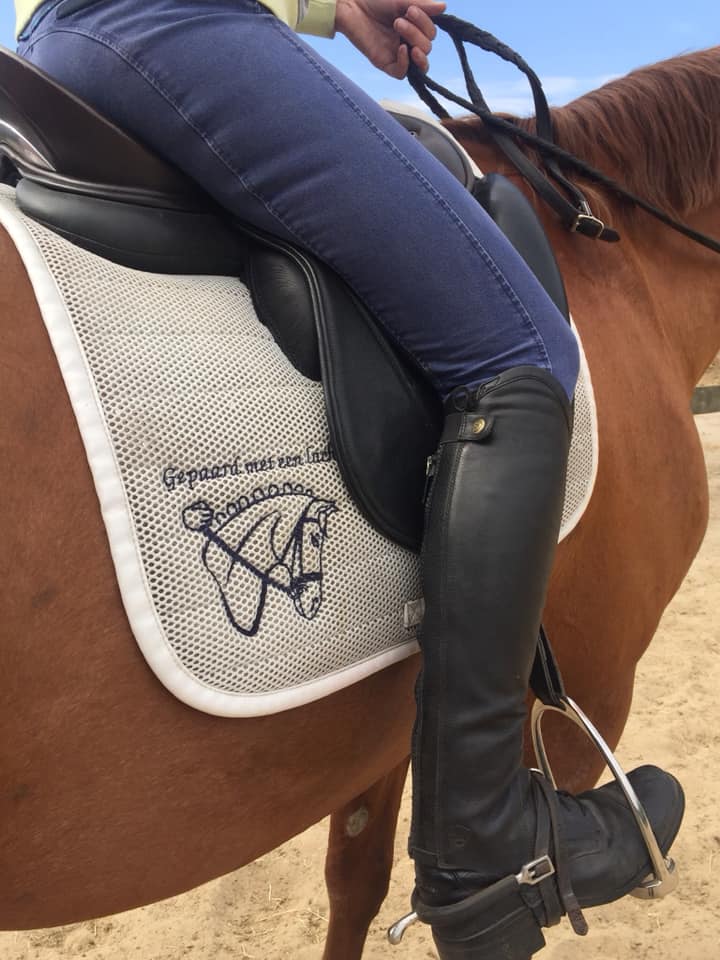 I loved them from the first second! It's not only your hips and legs that relax, but it gives a chain reaction all the way to your upper body and of course to the movement of your horse. My instructor asked me"what happened with your seat??" When she saw me riding with themthe first time. So obviously it is not only a much better feeling, but also a big visionable change. I am sure this new invention is going to make many riders and horses all over the world very happy … Thank you so much for this Kerry !!

Roos Dyson
The Equi-D's are easy to apply under any saddle, not just under the WOW saddles! The next video shows you how to work 🙂
What do these Magical Blocks cost you?
You do not have to leave it for the costs. The Equi-D's cost € 155 incl. VAT. And let's be honest, what is € 155, – to be able to sit comfortably on your horse? Not to survive in that middle or extended trot? Or that your legs naturally hang long and loose around your horse? No more pulling up your heels or a sore lower back! And there are many different reactions from riders who have experienced them 🙂
So convinced of the Equi-D's that you even get a guarantee!
You can now even try out the Equi-D's completely free of charge. You only pay the shipping and handling costs. They are sent to you, you can ride with them for 3 days, try them from front to back, so that you can be sure that they make a difference for you and only then do you pay the Equi-D's.
We are so convinced of these Magic Blocks!
Tip: Ride without them for a while, then apply the Equi-D's, ride them for a while and then remove them again. That way you can really experience the difference very well. Certainly you will be convinced too!
Don't you like it? Then you just send them back and it only cost you the shipping costs. You can run a small risk of that, right? Especially with the chance of the solution for you and your horse!
Equi-D's, ride with ease!